Shipping Basics For GoAntique Sellers
Steps to get started!
STEP 1. Start
Ready to find out what it would cost to ship your antique(s)? Start by visiting the GoAntiques landing page and watching this short 2-minute video on how antique shipping works with uShip.
STEP 2. Fill Out the Form
Next, complete the form on the GoAntiques landing page. Once you fill out your name, email, shop information (including your website and number of expected shipments per month), click on "Get Your Shipping Price".
Remember: Even sellers with existing uShip accounts must fill out the form to access these estimates.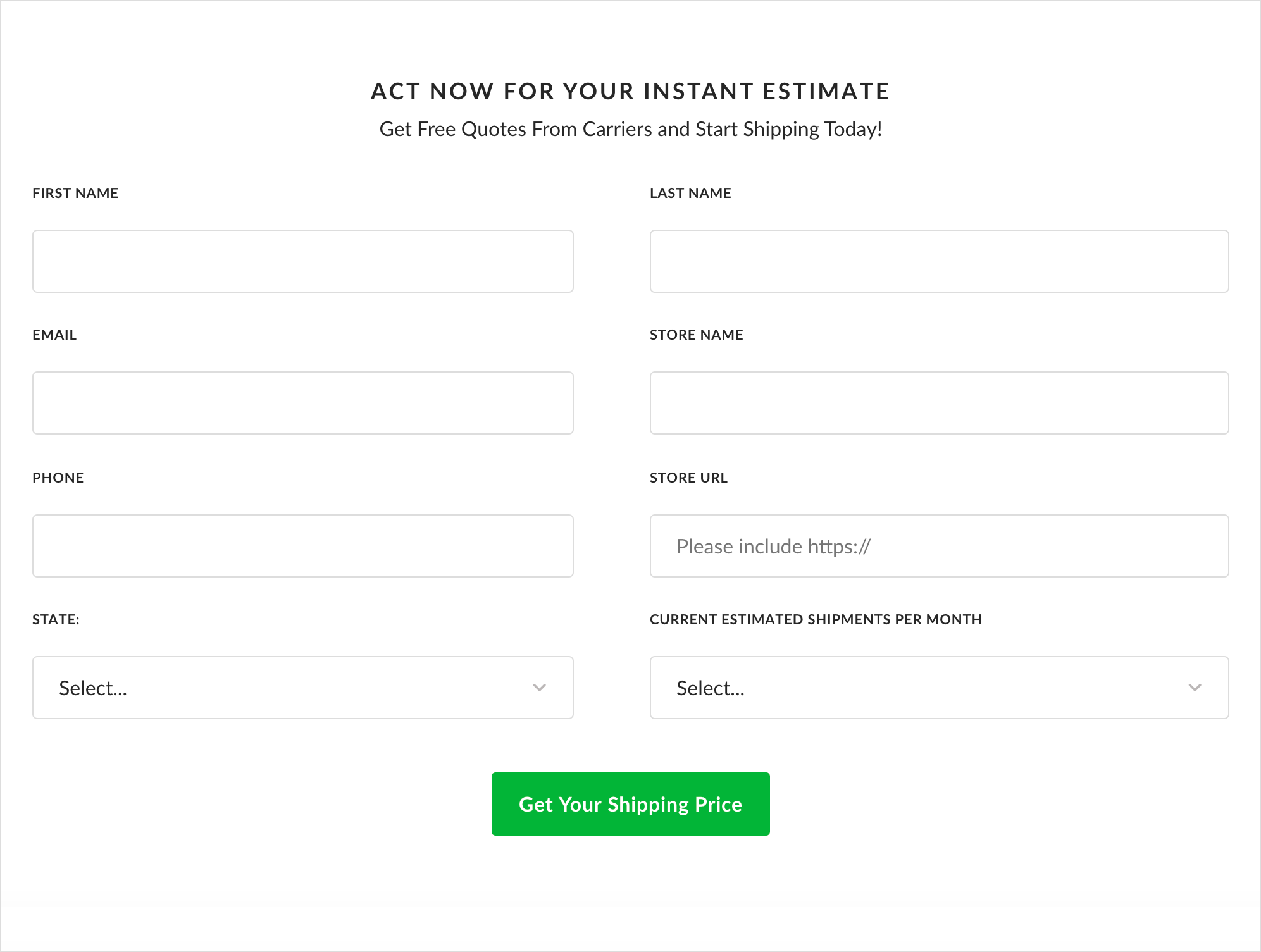 STEP 3. Get Your Shipping Price
After you click the "Get Your Shipping Price" button, you will automatically be redirected to the Pricing Page where you can provide information for the antique piece(s) you want to ship. When creating your listing, it's important to be as detailed as possible and to include the weight and dimensions of each item. If you are unsure, you can look online for similar items and get a general idea of the size and weight. Once you enter the pickup and delivery zip codes, your shipping price will appear on the page.
Important: You must enter the weight of the item (even if approximate), as the carrier will need this information in order to prepare the appropriate equipment to move your antique(s).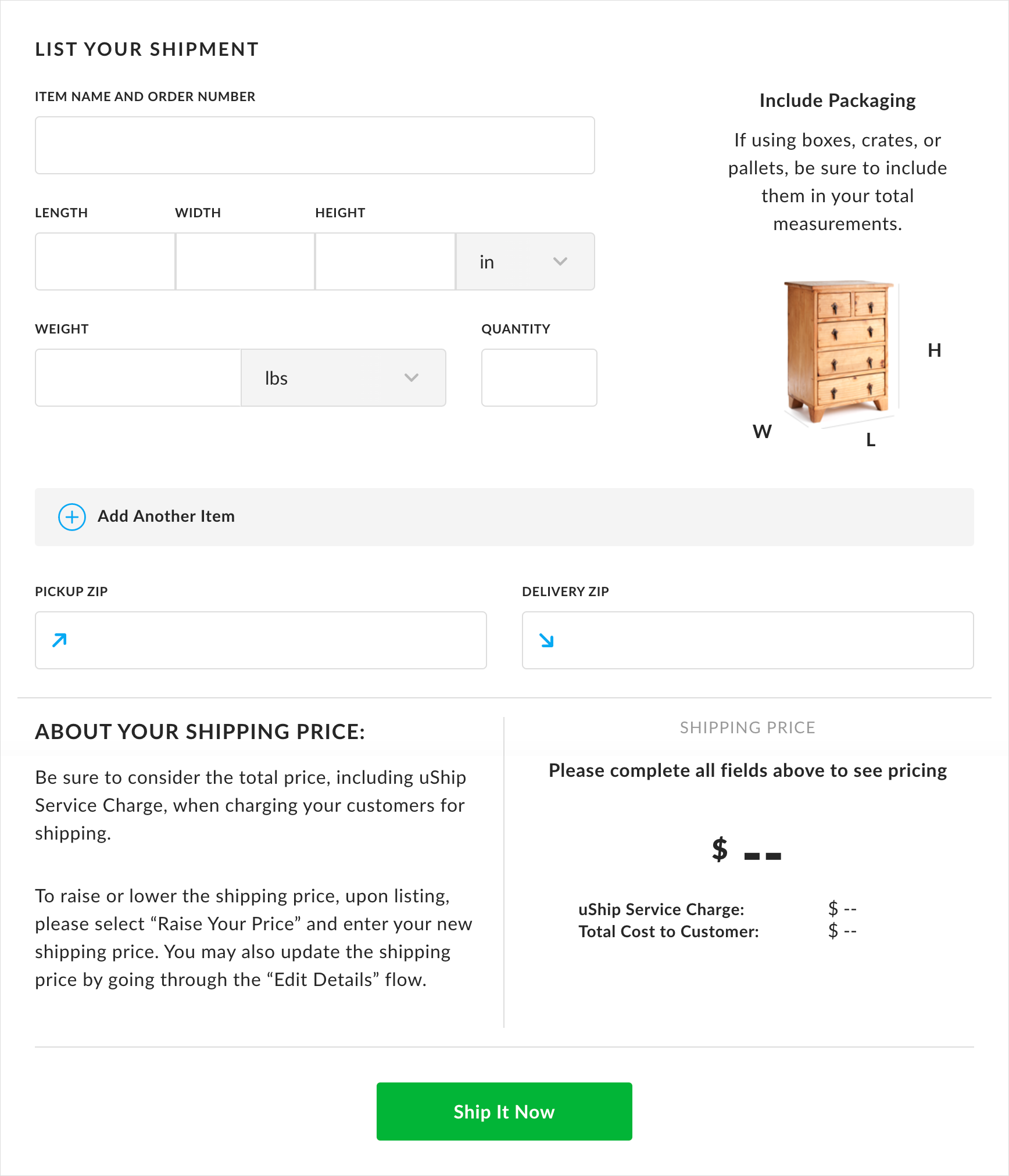 STEP 4. Ready to Ship?
After your shipping price has generated, click "Ship it Now" to start the listing process. The following page will ask you to provide additional details about your shipment, including: pickup and delivery dates, service options, and photos of all the pieces you are shipping. We highly recommend you add multiple photos (including different angles) of each piece you are planning to ship. We encourage you to add as many details as possible to give interested carriers all of the information they need to complete your shipment.
Remember: uShip listings that contain photos of the item book 50% faster.
STEP 5. GO!
The last step is to click "Name Your Price". This will put the price, you already received, in front of thousands of feedback rated carriers who are eager to ship your item! uShip makes it easy to pick the right carrier by giving you access to their entire service history and feedback.
Here are some tips on how to make sure your shipment is safe and successful:
Document the condition of the shipment and include photos.

If the item is going to or from a business, make sure the

Additional Details

section includes business hours and pick up instructions.

Inform potential carriers about any delicate pieces or areas of your shipment, and make sure any loose parts are secured.

While blanket-wrapping is included with your shipment, we recommend providing extra security, like additional padding or plastic wrap, for any delicate or highly-valued items.

Include any necessary paperwork with the shipment.

If you have additional questions, please feel free to contact our Member Support team by clicking here.