Shipping LTL Wine, Liquor, Beer, Spirits
Are you looking to ship wine, liquor, beer or spirits? If your shipment is palletized or crated and shipping domestically then uShip may be able to provide you instant rate quotes which you can immediately book.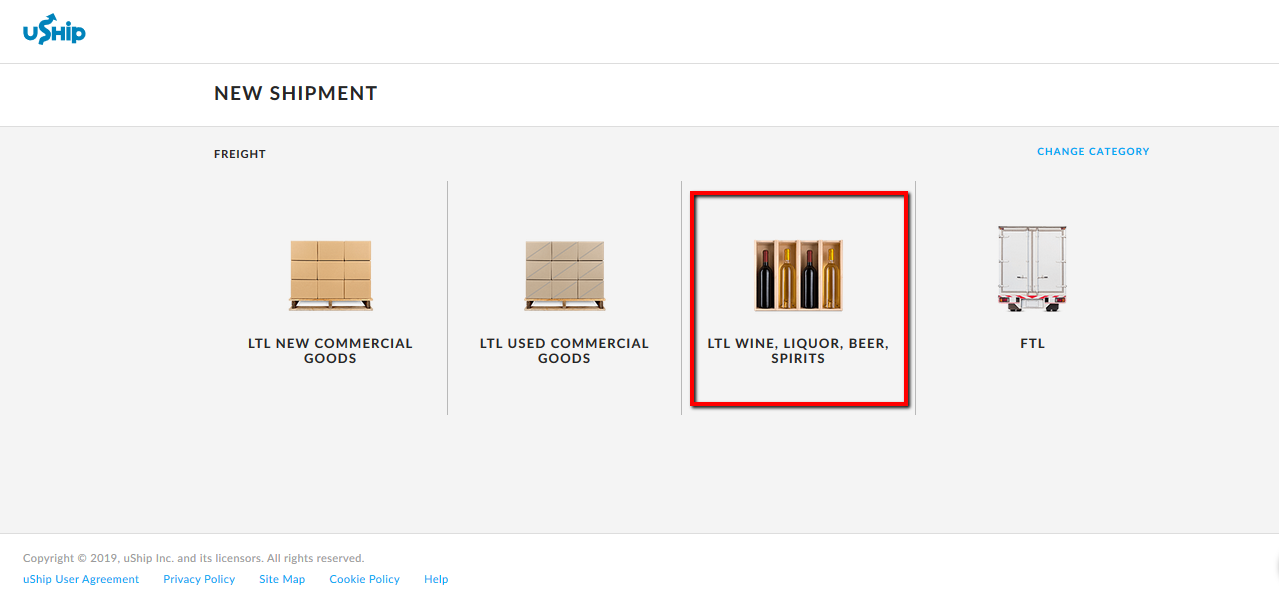 If you select our Freight category you'll see the LTL Wine, Liquor, Beer or Spirits option. Select that category in order to see quotes from YRC & UPS Freight and you'll even have the option to select a Guaranteed Delivery quote for those time-sensitive shipments.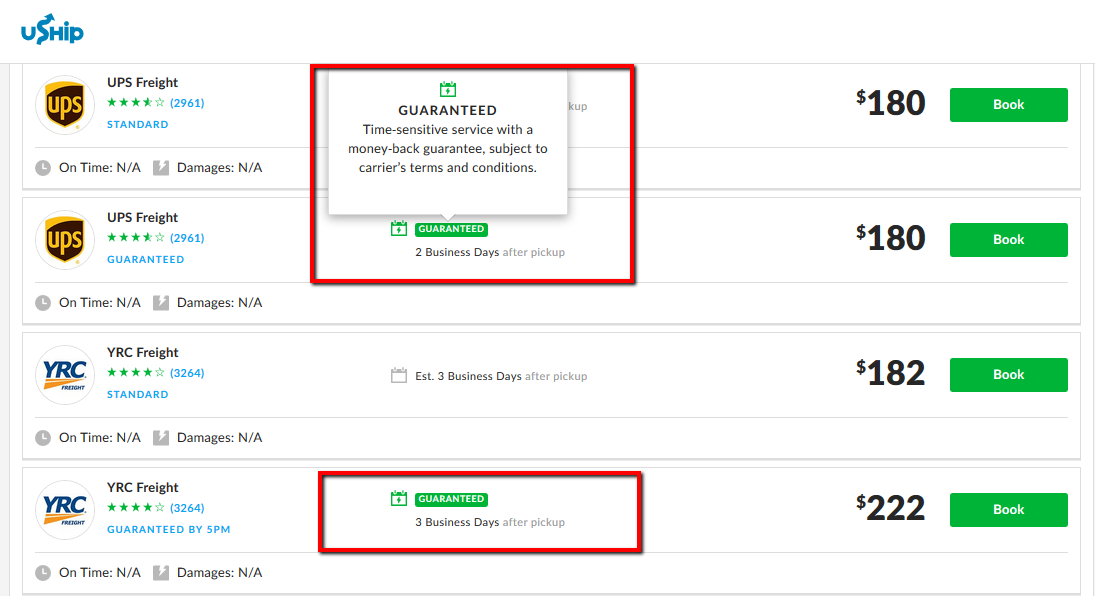 Disclaimer:
Due to the lingering effects of COVID-19, if freight delivers past the Guaranteed transit time, most carriers have suspended their money-back guarantees and are not issuing refunds due to service failures. We have noticed a spike in guaranteed shipments failing to meet their delivery timeframe. Freight booked at a Guaranteed rate will still move more quickly than a Standard Rate shipment, however, they may not be able to provide reimbursement if delayed. We recommend viewing your carrier's website and legal rules tariff to confirm their current policy, as the situation is changing rapidly.
Packaging is important in order to keep your shipment secure. Most carriers recommend using corrugated containers or EPS foam. For shipments of alcohol, please consider the following:
Carriers can't pick up or deliver alcohol to a private residence.

Bill of Lading must be clearly marked with the shipper and consignee names, addresses, and a description of contents including quantities.

Carriers cannot dispose of any liquor as they do not have a retail license to sell alcohol.

All alcohol shipments require the signature of an adult 21 years of age or older upon delivery.

Alcohol containers must be packaged safely to avoid breakage.
If you have additional questions, please contact our LTL Operations team. Email here or call 888-579-1240.