Accepting or Declining Quotes
When a service provider offers you a quote on your listing, you'll have the option to either accept or decline.
By clicking Accept, you're agreeing to the terms of the quote and entering into a binding agreement with that service provider. You'll proceed through checkout to complete your transaction. We'll send you a Booking Confirmation email with contact information for your service provider once your booking is complete.
By clicking Decline, you're indicating that the quote isn't the right match for you. Select a reason for your decline, and we'll notify the service provider on your behalf.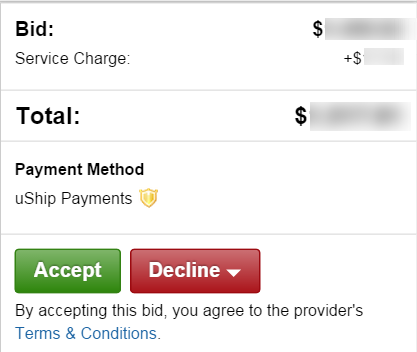 Not feeling the pressure to accept or decline a quote? No worries! You'll have up to 24 hours after the auction has expired to make your decision.

If you have additional questions, please feel free to continue perusing our Help Center or contact our Member Support team directly by clicking here.