Fees & Service Charges
Service Charge
When booking, there is a service charge paid directly to uShip. This is not a set fee, and is calculated based on the commodity you are shipping.
The service charge is clearly listed along with the official bid price and total amount due on both active bids and at checkout.
uShip Protection Plan
uShip Protection Plan may be available for purchase upon checkout. When offered, you'll be prompted to Include or Decline protection. The cost of the plan is determined by the value of your item, and the amount of protection you request.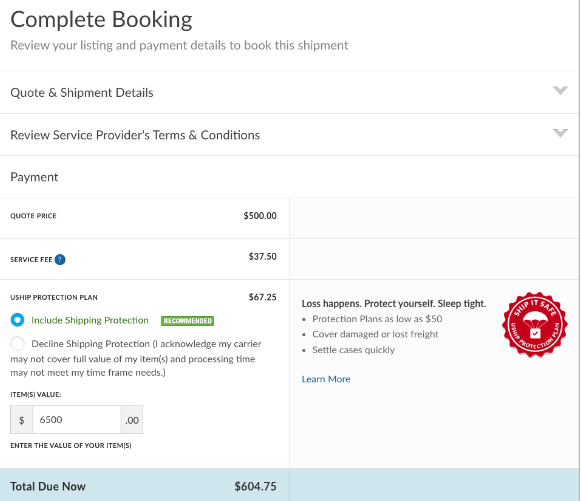 If you have additional questions, please feel free to continue perusing our Help Center or contact our Member Support team by clicking here.