Paying Your Service Provider: uShip Payments
uShip offers two different ways to pay - uShip Payments and Booking Deposits. The options available depend on the type of shipment you book.
If you paid the total cost of your shipment during checkout, then you payed using uShip Payments. You'll be able to identify this payment method on your Booking Confirmation page by the term, Total Cost, in the Payment section.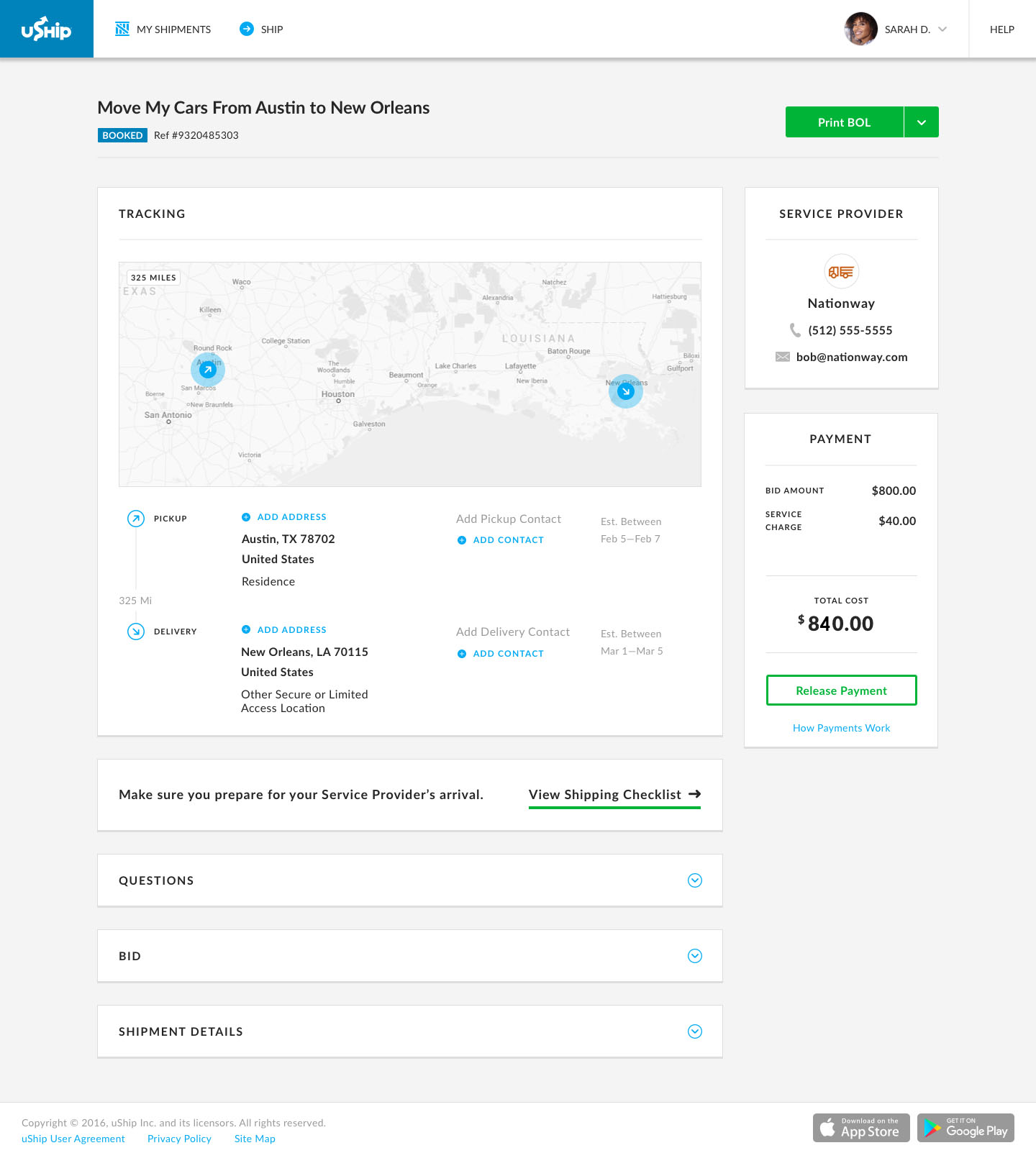 uShip Payments conveniently allows you to pay for your shipment in full upon booking through our secure payments processor. Keep in mind that further action is required upon delivery in order for your payment to be released to your service provider. Once your shipment is booked, the Release Payment option will become available on the Payments section of your Booking Confirmation page. You must click this in order to complete the transaction.
Once you click Release Payment, we'll prompt you to indicate that the shipment has been received and that you understand the payment release cannot be reversed. This is to protect you against theft or fraud. To continue with your payment release, check the box, and then click Release Payment.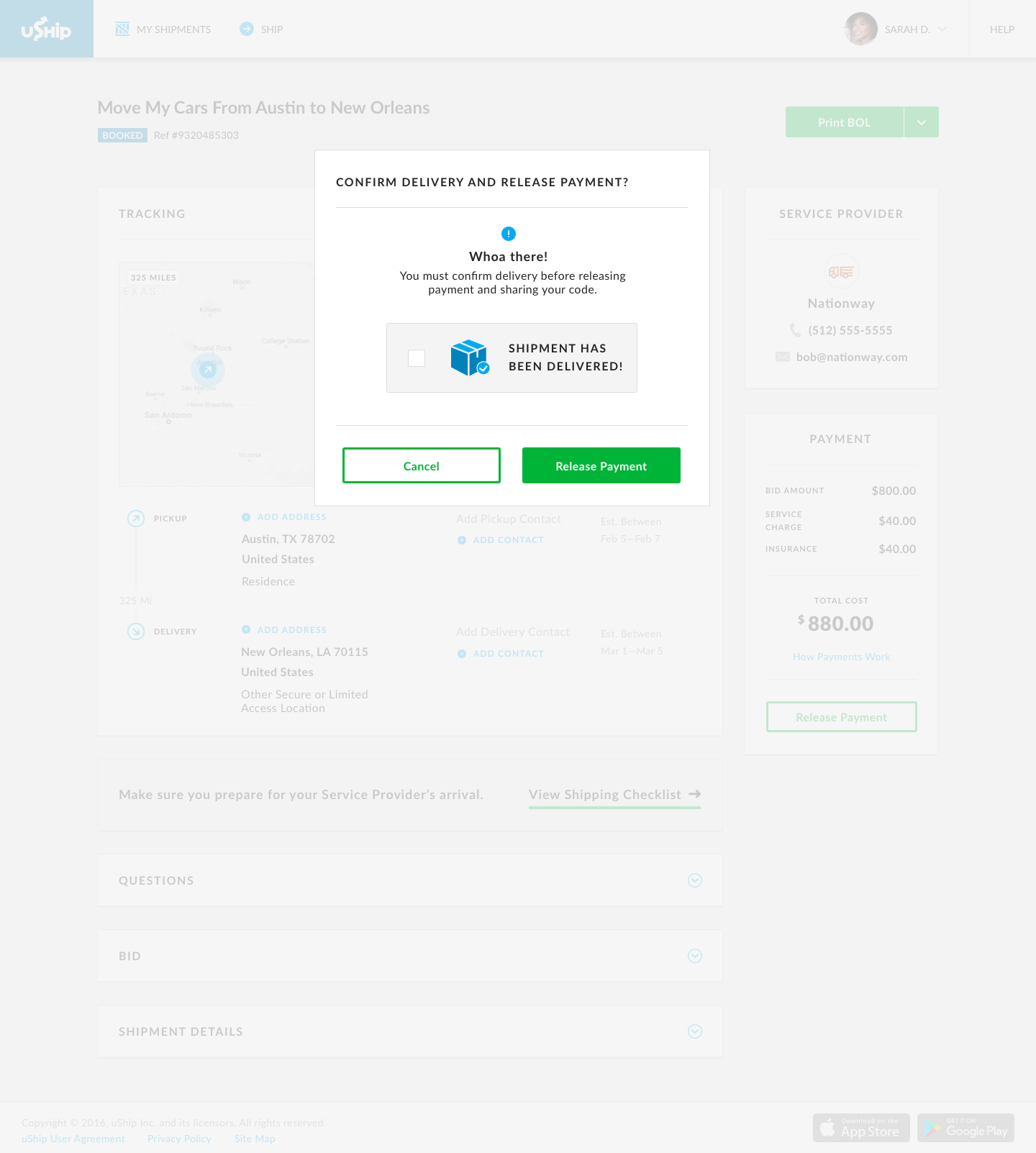 Once you've released payment, your transaction is complete. There is no further action required. We'll provide you with a payment code at this time within your Booking Confirmation page, in case your driver wishes to keep it for their records.
In the event you cannot be available at delivery to release payment, you may actually find this Payment Code in your Booking Confirmation email to give to your representative at the delivery location. If your representative gives this code to your service provider, it will function the same way as you releasing payment through the site.
We hope that you'll take the time to leave feedback for your service provider after you release payment. Your feedback helps to keep our marketplace honest and insightful for our future shipping customers.
If you have additional questions, please feel free to continue perusing our Help Center or contact our Member Support team by clicking here.