Paying Your Service Provider: Booking Deposit
uShip offers two different ways to pay - Booking Deposits and uShip Payments. Options available depend on the type of shipment you book.
If you only paid a portion of the total cost of your shipment at checkout, then you payed using Booking Deposits. You'll be able to identify this payment method on your Booking Confirmation page by the terms, Deposit and Total Amount Due.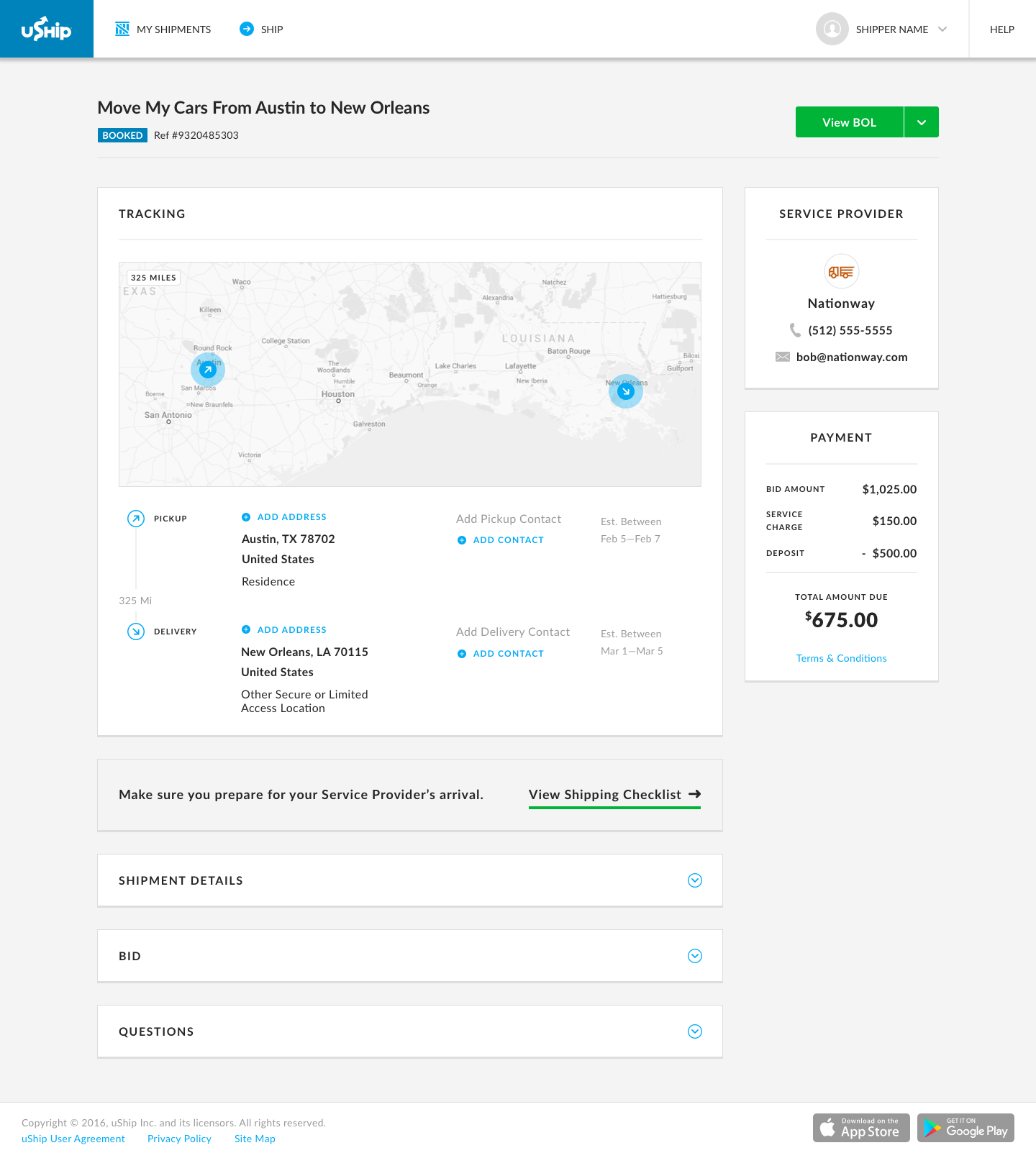 When paying using Booking Deposits, you'll pay your deposit through our site at checkout, and the remaining balance directly to your service provider.
BOOKING DEPOSIT CALCULATIONS
Deposit - Total amount paid through uShip at checkout in order to book your shipment. It essentially includes everything NOT going directly to the driver.
Deposit = Service Provider Fees (portion of Bid Amount) + Service Charge + Insurance
Total Amount Due - The amount you'll pay directly to the service provider. We typically recommend waiting until delivery to make this payment.
Total Amount Due = Total Cost of Shipping - Deposit (paid at checkout)
To review which types of payment methods your particular service provider accepts, head to the Bid Details section of the Booking Confirmation page. It's important that you make this payment upon delivery in order to receive your shipment.
We hope that you'll take the time to leave feedback for your service provider after you complete your payment. Your feedback helps to keep our marketplace honest and insightful for our future shipping customers.
If you have additional questions, please feel free to continue perusing our Help Center or contact our Member Support team by clicking here.