Navigating the Mobile App - Customer Guide
Our mobile apps for Android and iOS are designed to provide easy access to all of the primary functions our site has to offer. Use the navigation bar at the bottom of the screen to let us know what you'd like to do.





List a Shipment

Create a listing directly from the app by selecting the Ship icon from the navigation bar.
Android                                                               iOS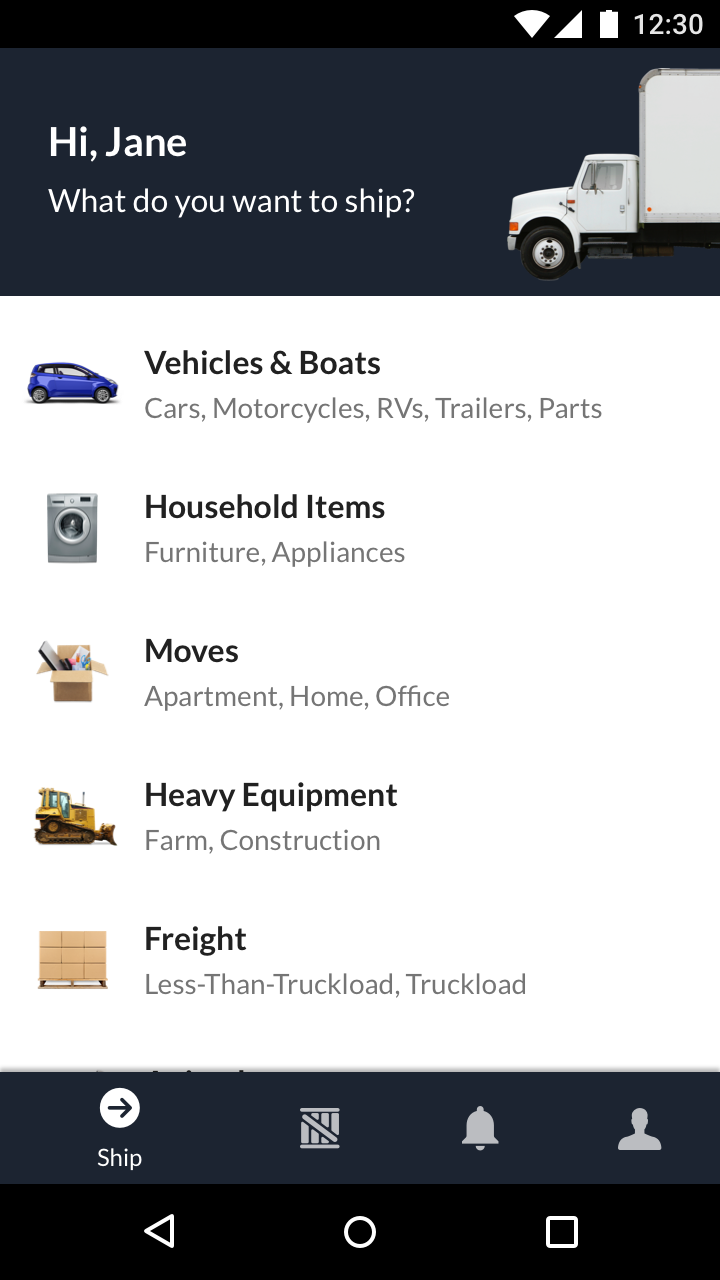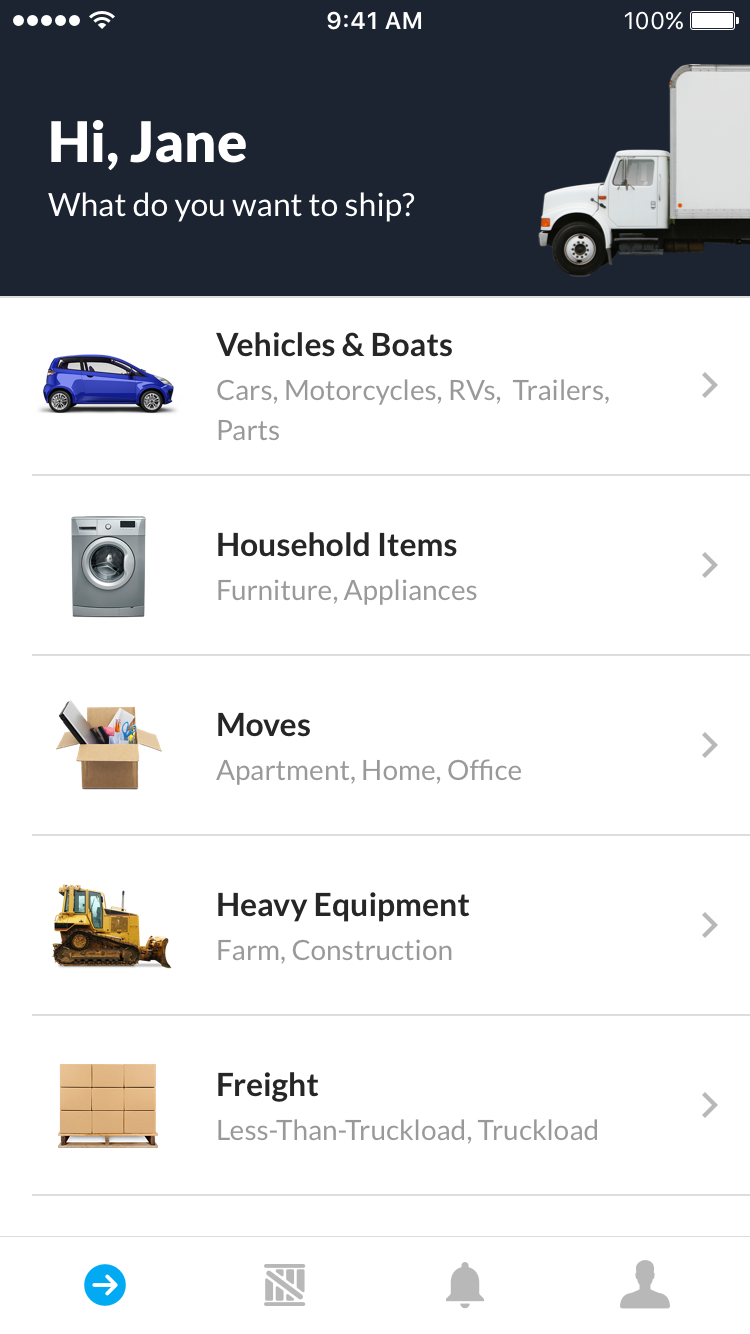 View Shipments
Check the status of your shipments, and review details, by selecting the crate icon for My Shipments.
Android                                                            iOS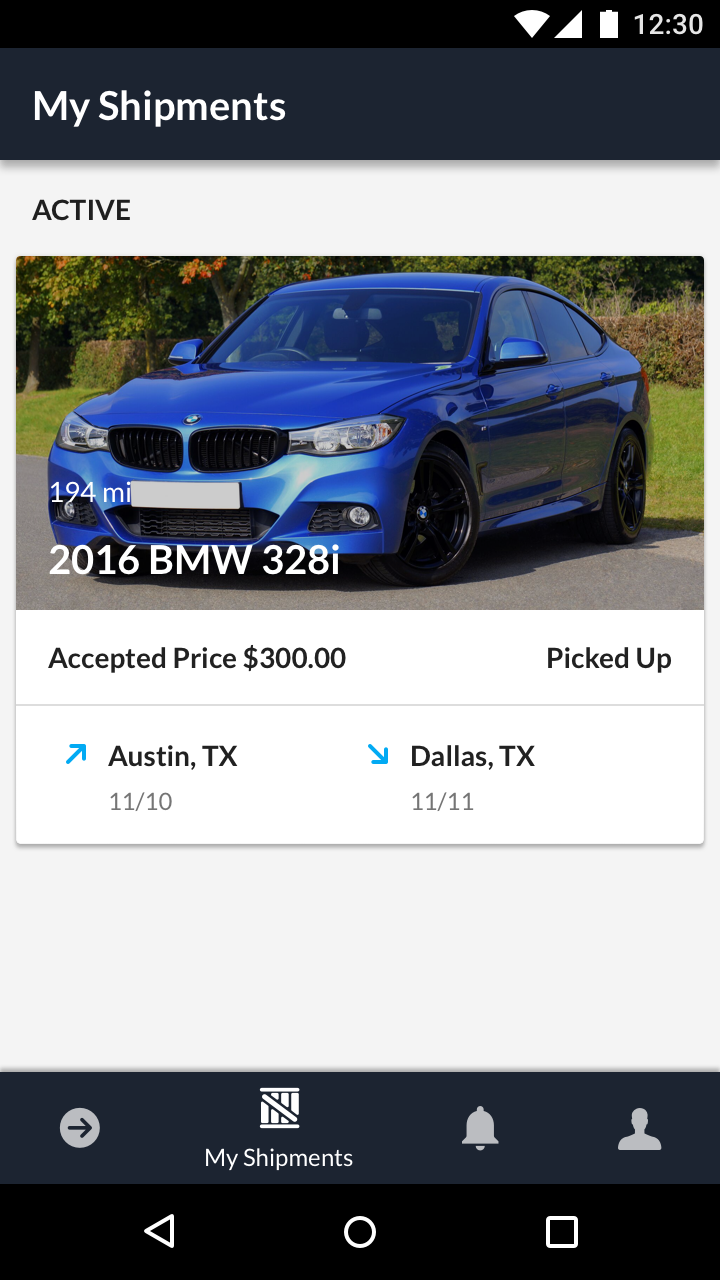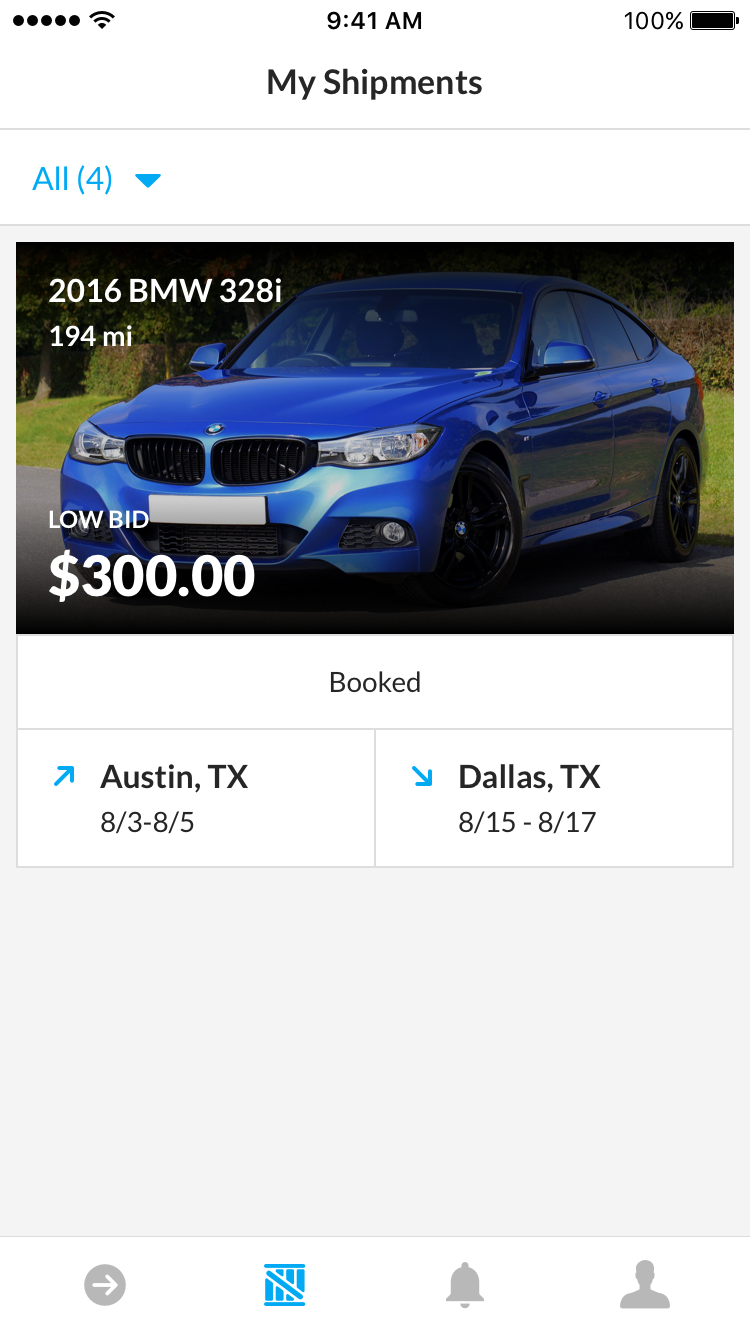 View Notifications
Review important information from uShip and your service provider by selecting the Notifications icon.
Android                                                            iOS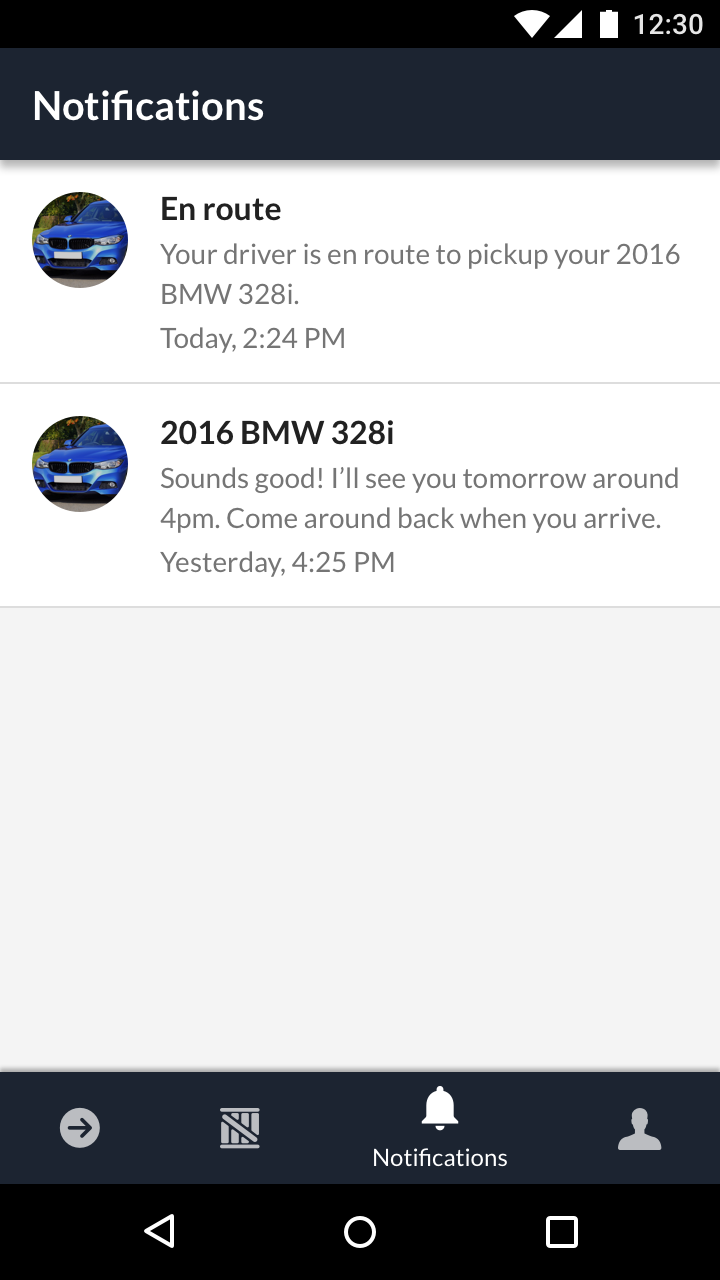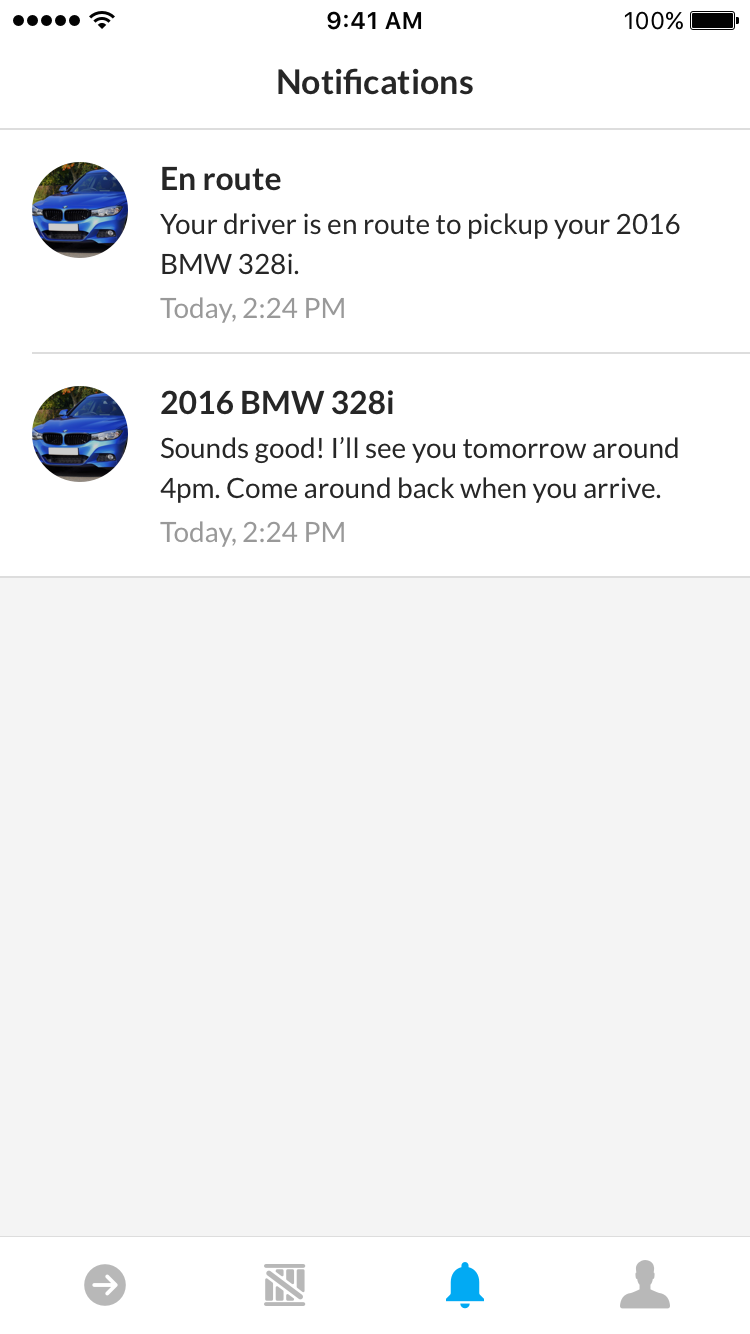 Manage Account
Adjust your notification and currency settings, or access our Help Center, directly from the Account tab.
Android                                                            iOS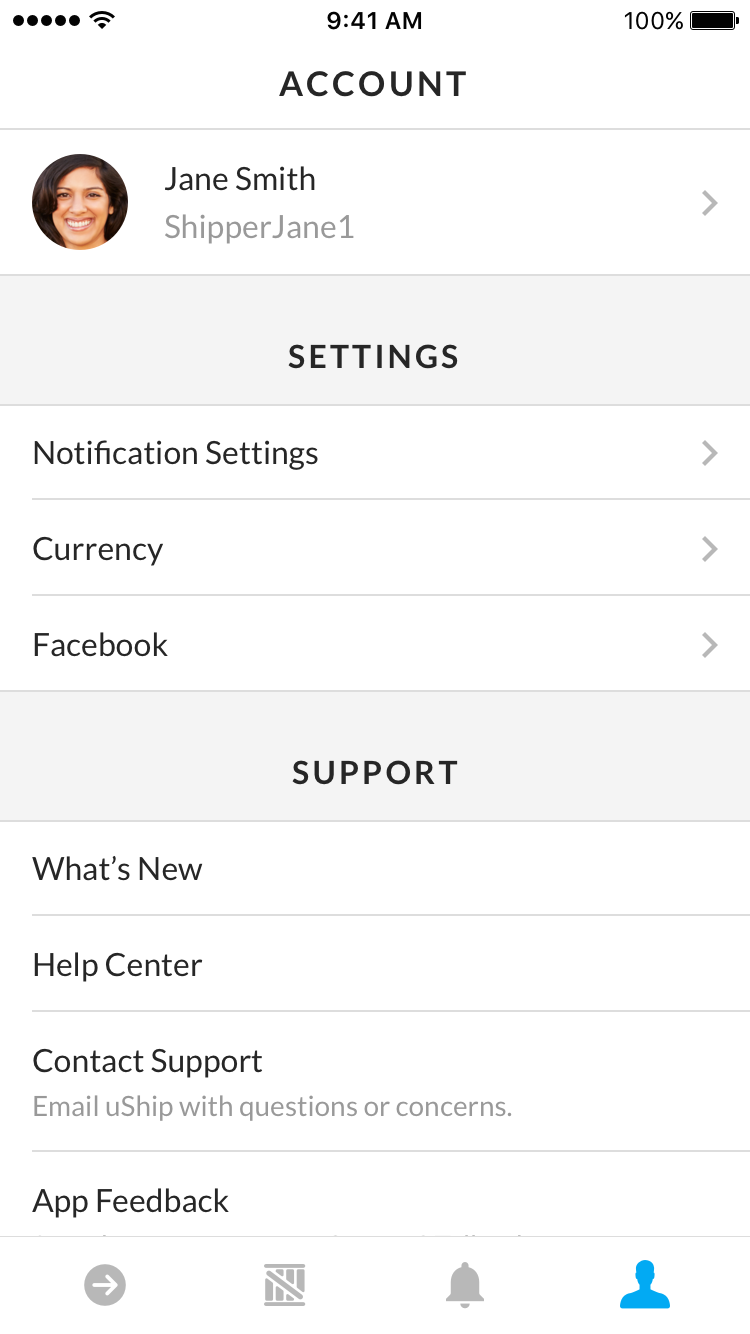 If you have additional questions, please feel free to continue perusing our Help Center or contact our Member Support team by tapping here.