Instant Payouts Through Stripe
We now offer instant payouts for eligible service providers through our partnership with Stripe. You'll be notified once you have access to Instant Payouts.
Instant debit withdrawals are bank transfers using a debit card that take a few hours, rather than typical ACH transfers that can take days

Instant debit is only supported for USD withdrawals, so the debit card must be connected to a USD bank

You can request Instant Payouts 24/7, including weekends and holidays, and funds typically appear in the associated bank account within 30 minutes

99% of US banks support these payouts

For a list of banks, click HERE.
Must be USD Debit bank card. Must be verified through Stripe verification process.
Once eligible, you will be able to add a debit card from the Payments tab in your account.
You will be asked for your name, debit card number and billing address associated with the debit card.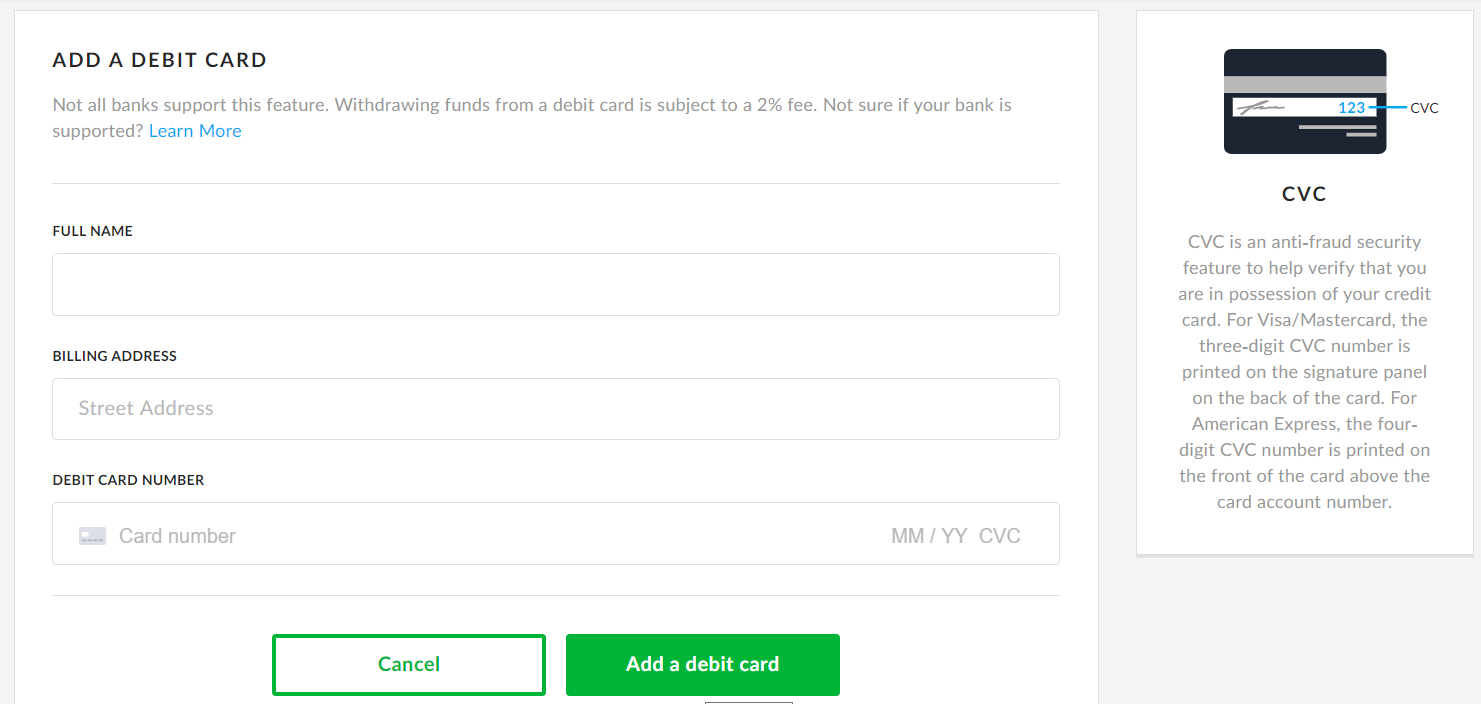 That's it! The next time you withdraw funds, make sure to select your instant debit method if you want to receive your funds within 1-2 hours.
If you have additional questions, please feel free to continue perusing our Help Center or contact our Member Support team by clicking here.