What is a Partner Network?
uShip partners can leverage a Partner Network to offer exclusive shipments to a select group of trusted carriers.
Eligible carriers will display on your Network Overview screen. You can then add them to your Favorites list for exclusive shipments. Likewise, if a carrier ever performs unsatisfactory work, you can add them to your Blocked list and remove exclusive shipments from their view.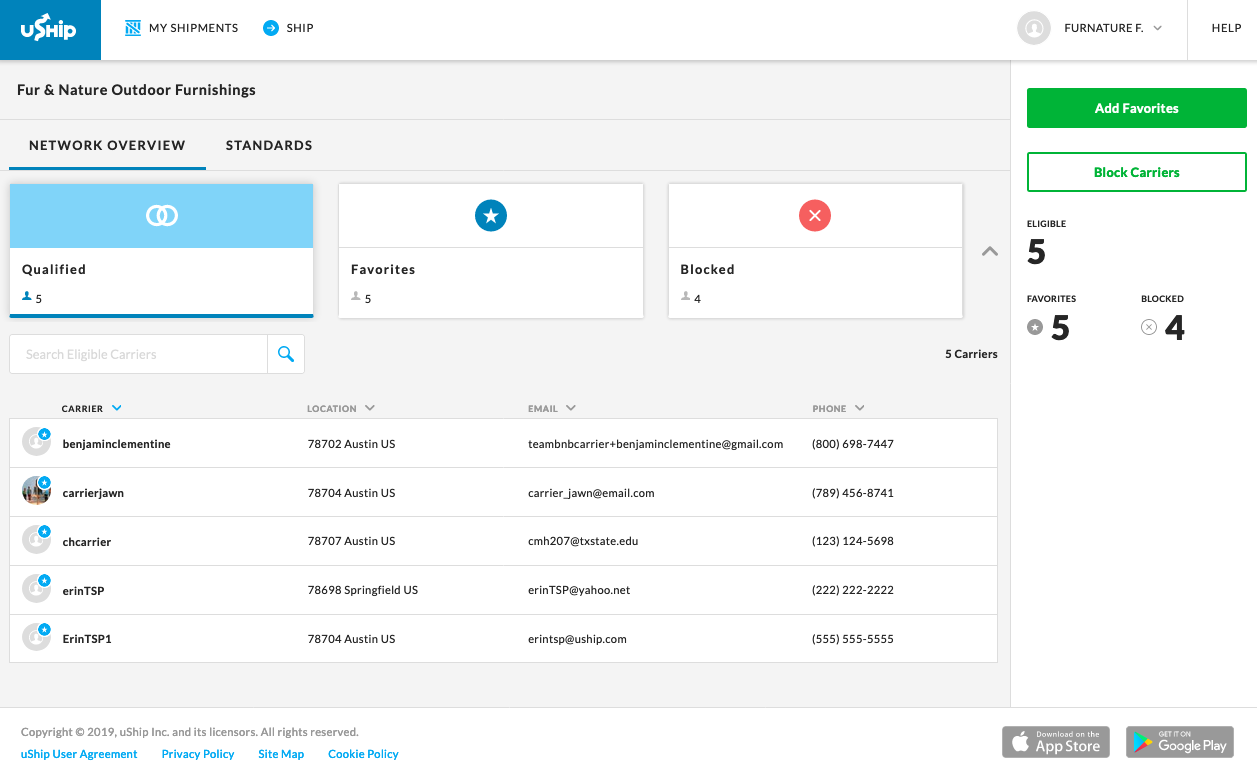 Users can also add custom Exclusive Shipment Requirements that apply to every exclusive shipment, providing another layer of confirmation that your shipment will go exactly as planned.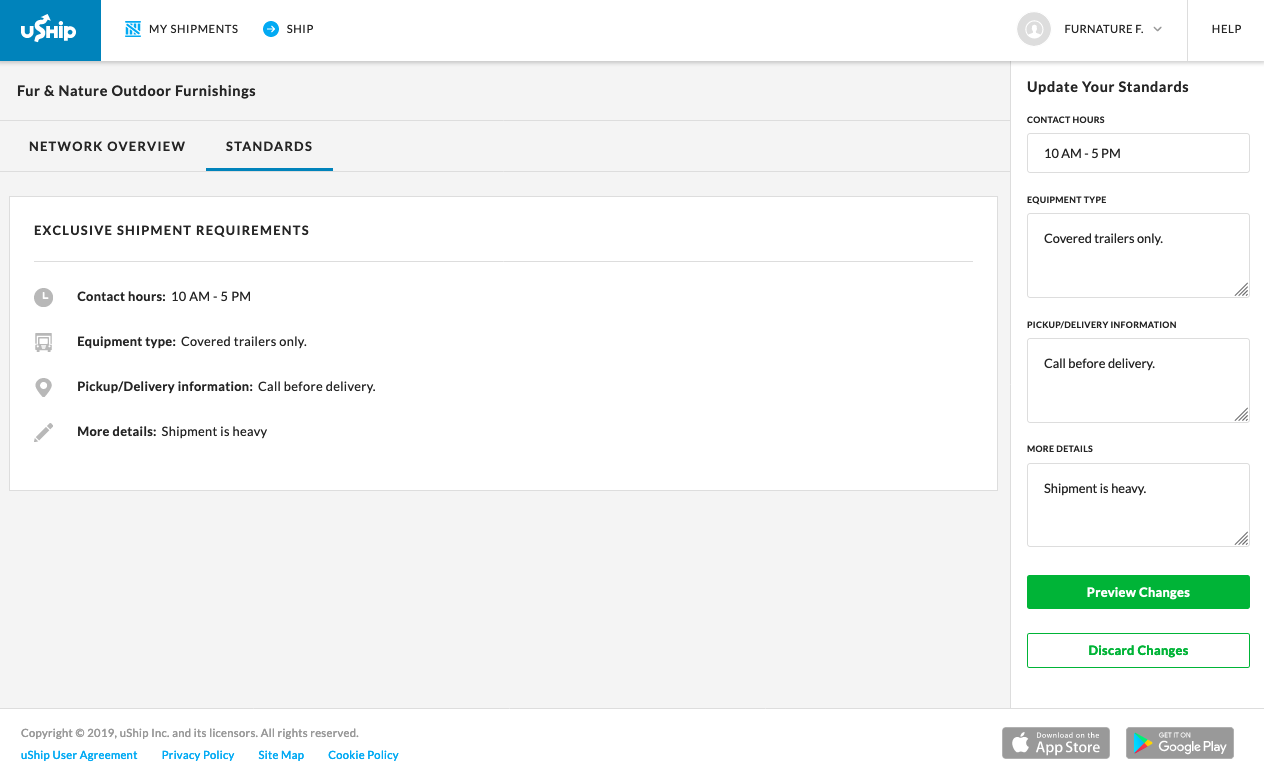 For more information on your Partner Network, please contact your uShip account manager.