Location Sharing
Our mobile app features a Location Sharing option, allowing carriers to easily communicate the status of booked shipments with shipping customers. uShip only gathers and shares information at a city-level. Specific locations are never disclosed for the privacy of all members.
To turn on Location Sharing, open the app and head to the Account menu by tapping the profile icon within the navigation bar.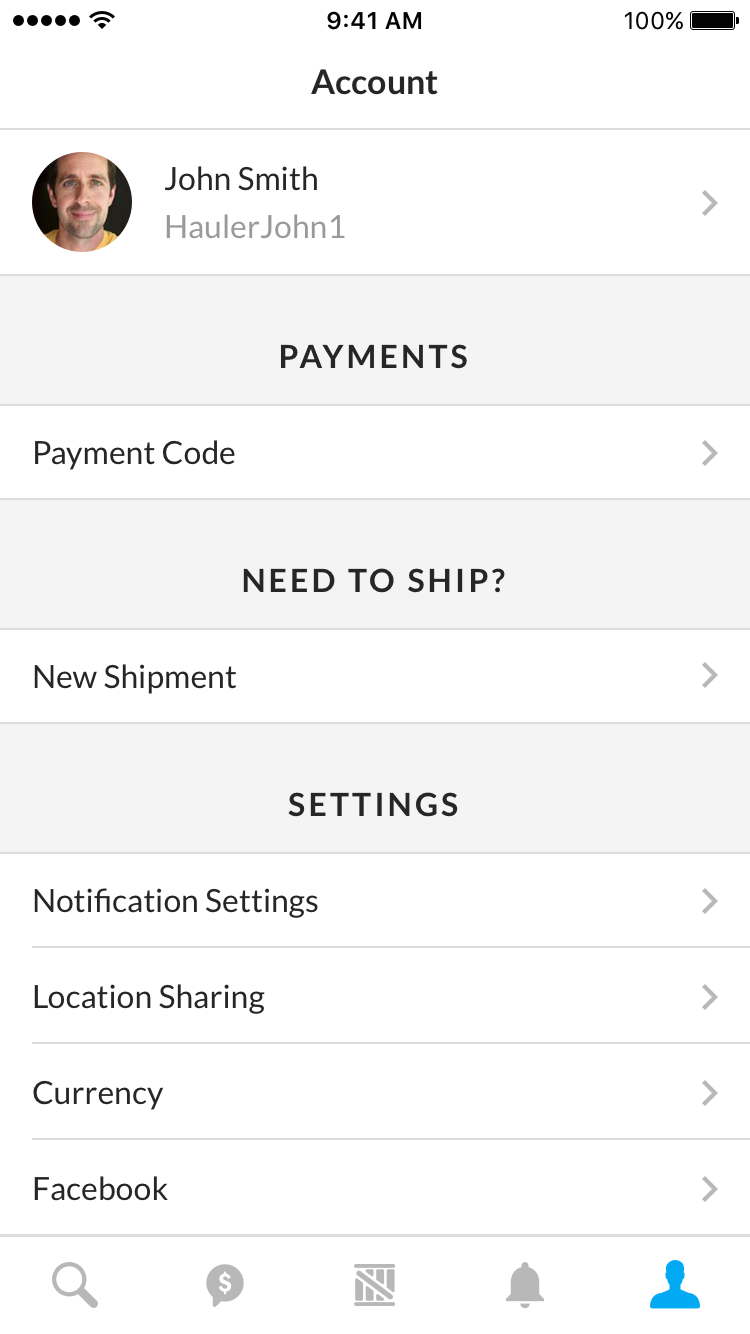 Once there, select Location Sharing from your Settings. Tap Use Location Services, and confirm on the next popup screen.
You'll need to have GPS settings enabled on your device in order to turn on Location Sharing.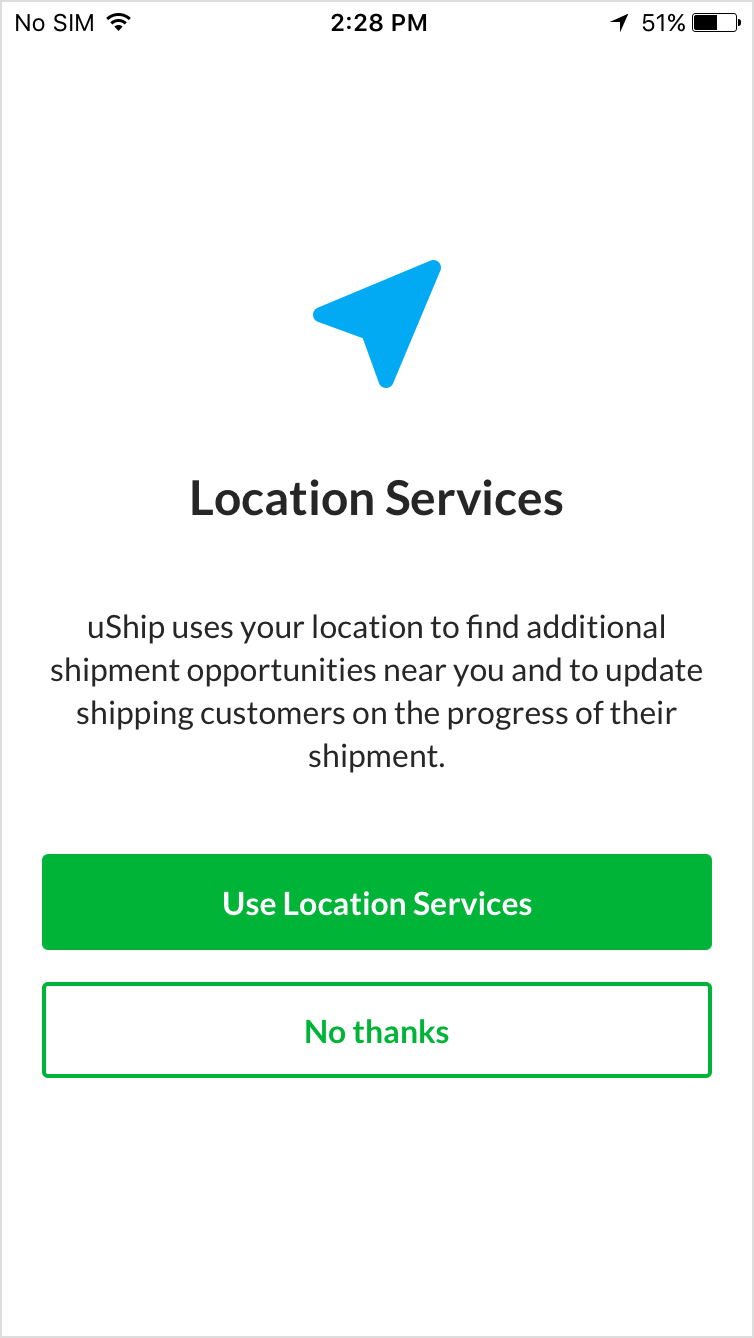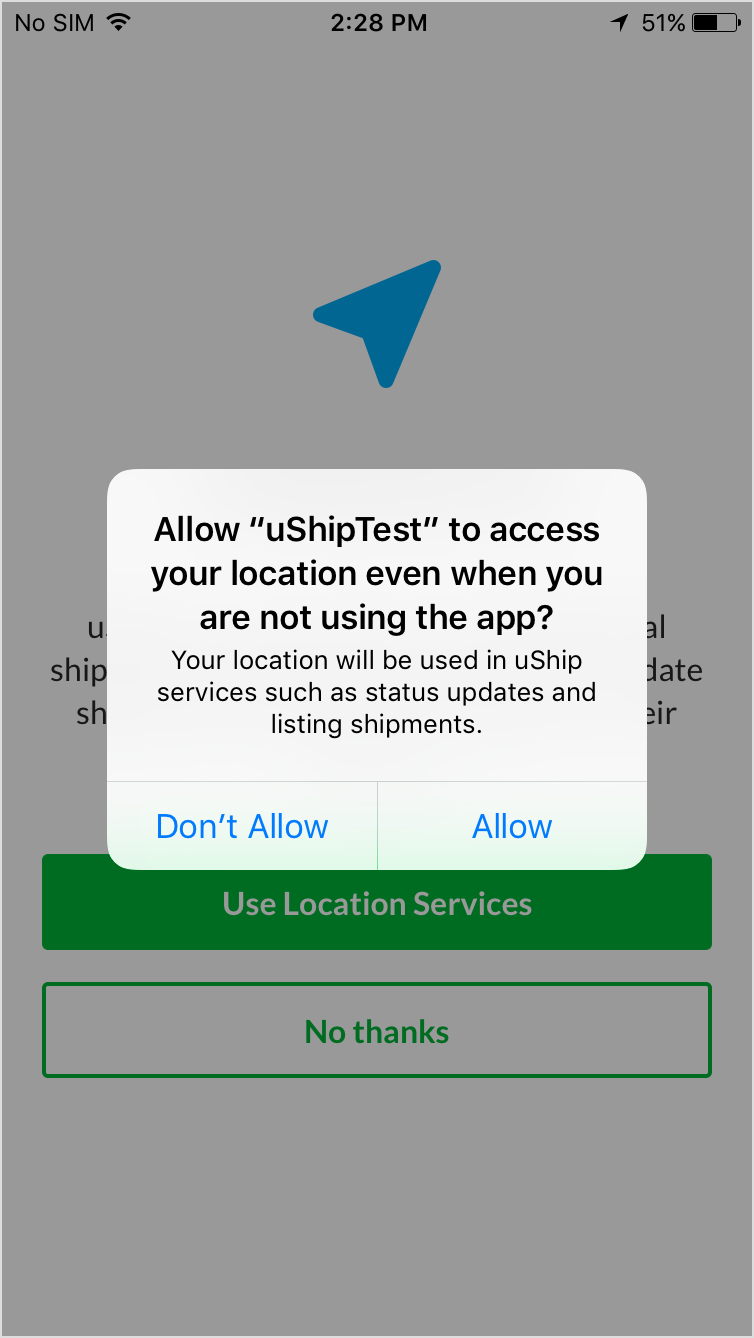 If you have additional questions, please feel free to continue perusing our Help Center or contact our Member Support team by clicking here.