Downloading the iOS App
Our mobile app is the quickest way to access your favorite shipping tools. To download, just head to the App Store on your mobile device and search for uShip. From there, you should be able to install and open the app.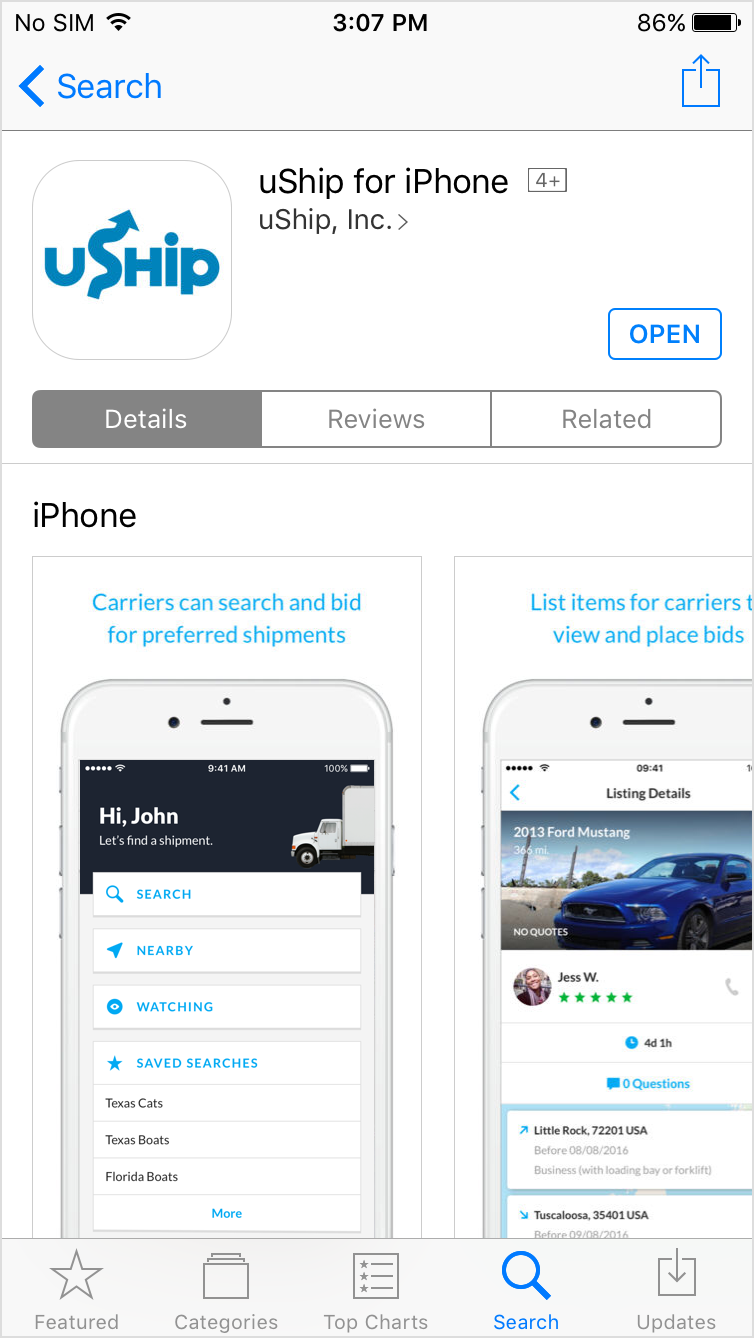 Downloading the app will prompt you for two permissions: Notifications and Location. uShip uses Notifications to send you updates related to your shipments, such as bids or changes to a shipment status. Location will be used for service providers to receive notifications about nearby shipments, or to send updates about changing a shipment status.
FAQ
Does my uShip password need to match my email password? Can uShip see my emails? No. We will email you notifications though.

Can the uShip app do things on my Facebook account like access my list of friends, see my timeline or wall, or post on my behalf? No. uShip only uses Facebook for authentication.

If you have additional questions, please feel free to continue perusing our Help Center or contact our Member Support team by clicking here.