Military Verification Through ID.me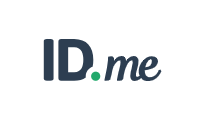 uShip has partnered with ID.me to offer access to exclusive discounts and promotions for active duty, retirees, veterans and military spouses.
What is ID.me?
ID.me is a service that allows you to verify your military credentials online for access to special benefits from military-friendly companies like uShip.
Why should I get ID.me Verified?
Exclusive uShip Discounts and Promotions- uShip offers a variety of benefits to military men and women throughout the year. Being ID.me Verified assures your uShip account is eligible for these discounts.
Reputation - Customers and service providers will see the ID.me Verified badge on your profile, a symbol of trust and respect.
Exclusive uShip Discounts - Customers and service providers are eligible to have their service fees waived for their 1st booking within 30 days of becoming ID.me Verified.
How do I get ID.me Verified?
1.
If you're affiliated with the military,
click here
to create your digital ID.
2. You'll be asked to verify your military status.
3. Once you're approved, you'll receive an email confirmation.
If you're already verified, click here to become monitored.
Your confirmation may take some time to process. Once you receive your confirmation email, you'll automatically have access to all of the benefits of a
ID.me Verified
uShip member, including an
ID.me Verified
badge on your profile. Please click here to take a look at some helpful resources from ID.me.
Having trouble? ID.me is standing by to assist you with account verification 24 hours a day. For assistance, call 866-775-IDME. If you need help with uShip, please contact Member Support.