How to Leave Feedback
Here is a look at the new feedback form.  Upon a completed delivery, you will be asked to complete this form in order to provide an in-depth review of the service you received.
Provide your overall Star rating, which is determined by a scale of 1 to 5 stars.
Write out your review comments you would like other site users to read about your experience.
Would you use this provider again? Thumbs up or Thumbs down, pick one.
Rate a series of specific questions on a sliding scale of Strongly Disagree to Strongly Agree.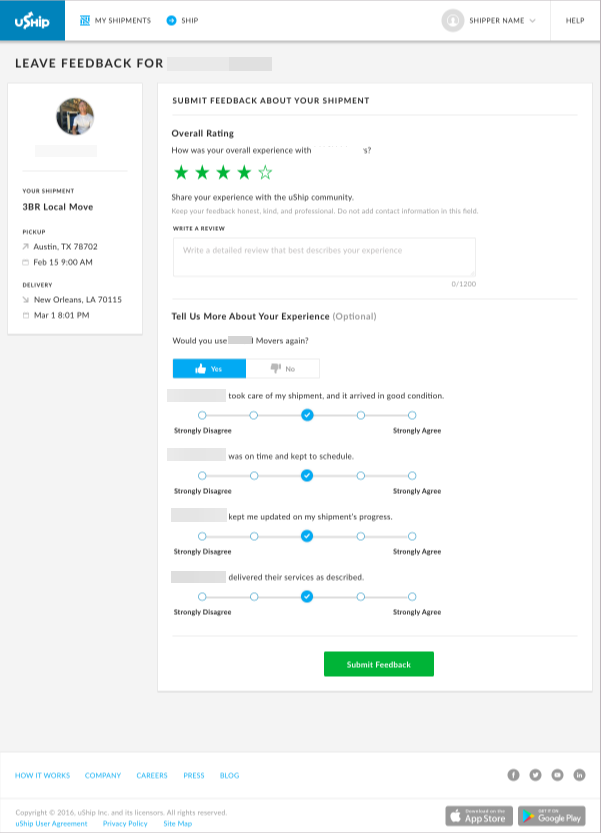 If you have additional questions, please feel free to continue perusing our Help Center or contact our Member Support team by clicking here.