Downloading the Android App
Want to get started on the uShip mobile app? Head to the Play Store on your mobile device and search for uShip. From there, you should be able to download the app and install it on your device.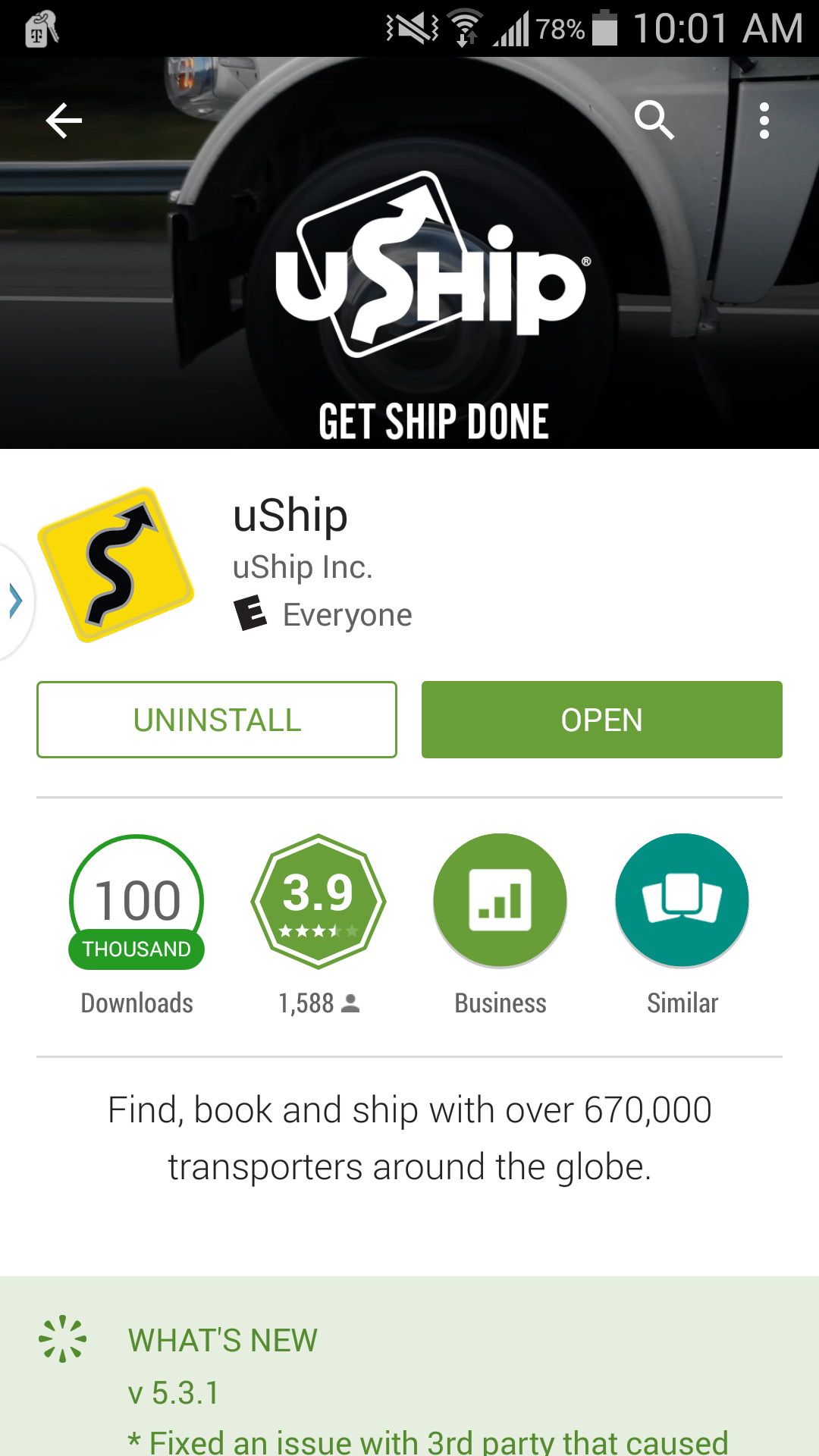 If you're curious about permissions, uShip uses location to help you find deliveries, return nearby delivery results, and push reminders to update delivery statuses. uShip cannot access your email address, your uShip password does not need to match your email password, and uShip only uses Facebook for authentication. The app cannot see your list of friends, your timeline or wall, and cannot post to Facebook for you.
If you have additional questions, please feel free to continue perusing our Help Center or contact our Member Support team by clicking here.