Editing Your Profile
Need to make changes to your uShip profile? No problem! Head over to your Account Settings and select Edit uShip Profile. You'll be taken to your profile where you can enter any and all relevant information to help you market yourself and your services.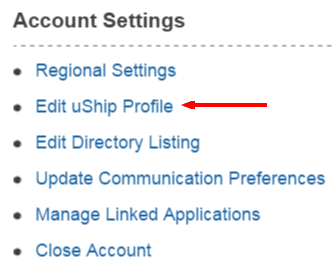 Each section will give you an idea of what to include, and you can provide as much information as you want. Your profile is where you can edit information such as your terms & conditions, insurance and optional coverage, and your service categories. The more information you provide, photos included, the more likely it is that another member of uShip will feel comfortable booking with you. 
Only you'll be able to see the percentage of how much of your profile is completed and don't worry if you need to leave a section blank if it doesn't apply to you!

If you have additional questions, please feel free to continue perusing our Help Center or contact our Member Support team by clicking here.