Watching a Listing
If you find a delivery you're interested in, but aren't ready to bid just yet, you can always "watch" a listing. Watching a listing will let you save the listing for later and notify you of any changes to it.
To watch a listing, click the grey Watch button at the top of the listing. To see all of your watched listings, move your mouse over the eye icon next to your username to see a drop-down menu of all watched listings.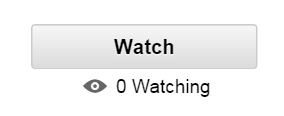 If you have additional questions, please feel free to continue perusing our Help Center or contact our Member Support team by clicking here.