Accepting or Declining Quotes
When a courier places a quote on your listing, you will have the option to accept or decline the quote. You can choose to click the green Accept button in order to proceed to checkout and complete your booking. If you decide that the quote isn't to your liking, you can click Decline, select a reason, and then choose another quote if you're ready.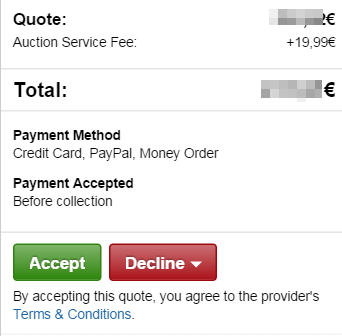 Once you do accept a quote, you will receive an email titled Booking Confirmation containing your courier's contact information.
If you have additional questions, please feel free to continue perusing our Help Center or contact our Member Support team directly by clicking here.