Reviewing an Estimate
Prior to completing the listing process, you may be given a cost estimate. This estimate is a rough figure and it's meant to help you plan your budget before making your delivery available in the marketplace so that couriers aren't bidding on items until you're ready to ship.
If you're trying to find an estimate without listing your item(s), you can use the Delivery Price Estimator.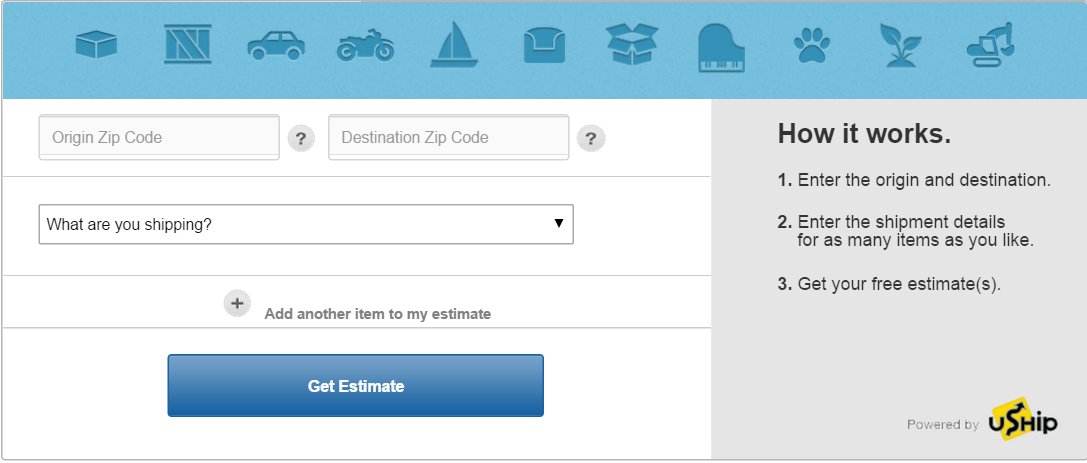 This delivery estimate will show you a range of prices and the cost for similar deliveries. These numbers are all based on actual booked deliveries from other uShip clients.
Keep in mind that this is just an estimate, your actual quotes from couriers could be higher or lower than the estimated price due to changes in fuel prices, seasonal weather, and overhead costs. 
If you have additional questions, please feel free to continue perusing our Help Center or contact our Member Support team by clicking here.