How to Deliver Vehicles - Transporter Guide
Vehicle deliveries are complicated, and should only be handled by authorised professionals. Please be sure to consider the following details when booking a car or light truck delivery on uShip.
Before You Book
Make sure you have the right equipment for the job. Is the vehicle listed as operable or inoperable? Is it modified? Has the customer specifically requested enclosed transport? Whatever the situation is, make sure you're prepared like a pro.
Include all expenses in your bid. Are there tolls on your route? Will you need to rent special equipment to accommodate a modified vehicle? Calculate these costs into your bid. Customers cannot be expected to pay additional costs after the vehicle is booked.
Don't break the law. Bottom line: If you're transporting a vehicle without proper authority, your vehicle delivery could be impounded. We're not about that drama. Keep it legal, and contact with your local authority if you have any questions about vehicle transport requirements.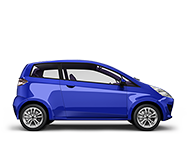 After You Book
Get in contact with your customer - and stay connected. People love their cars, and they typically need to get them delivered pretty quickly. All the same, they're more willing to deal with the unpredictable (damages, delays, etc.) when you practice professional, clear, and frequent communication along your route.
Get all pickup and delivery details prior to arrival. For example: hours available at each location, contact information of personnel at both locations, special access information, and a plan for payment release upon delivery.
Protect yourself against pre-existing damage claims. Take pictures of the vehicle at pickup, and have your customer's representative (at both pickup and delivery) sign off on a Bill of Lading.
If you have additional questions, please feel free to continue perusing our Help Center or contact our Member Support team by clicking here.