Tracking Options
Instantly provide your customers with location and status updates using the uShip mobile app for iOS and Android devices. Location Sharing is designed to reduce your need for calling and texting customers with updates, so you can concentrate on the road.
How it Works
Turn on Location Sharing through your device, enabling uShip to track your approximate city-level location.

Receive automatic notifications when passing through pickup and delivery locations of a booked shipment, prompting you to instantly provide status updates to your customer.

Your customer receives status updates and a link to your approximate location, either through email or app notifications, depending on their preferences.

Start automatically sharing your approximate location with your customer as soon as your shipment is marked Picked Up. This service will continue as soon as it's marked Delivered.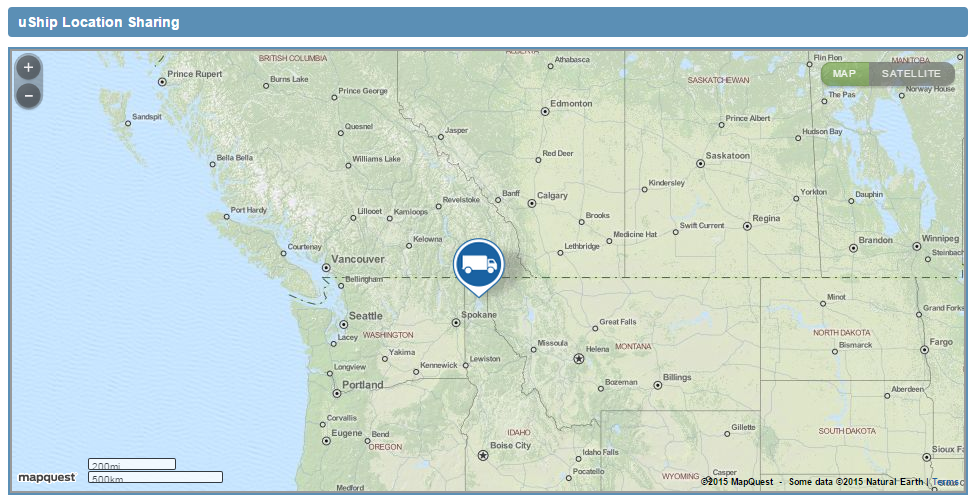 Remember, customers will not see location updates until the shipment is confirmed Picked Up. Locations are approximate and shared at city-level only. Your privacy is a top priority for uShip as we continue to build better tools to improve the shipping experience.

If you have additional questions, please feel free to continue perusing our Help Center or contact our Member Support team by clicking here.