Cancelling an LTL Published Rates Shipment
If you need to edit any important BOL information, your shipment isn't ready, or you want to work with another carrier, you will need to cancel your shipment on uShip. To do so, login to your uShip account and go to My Shipments > Booked > Problem/Cancel > Continue to Request Cancellation.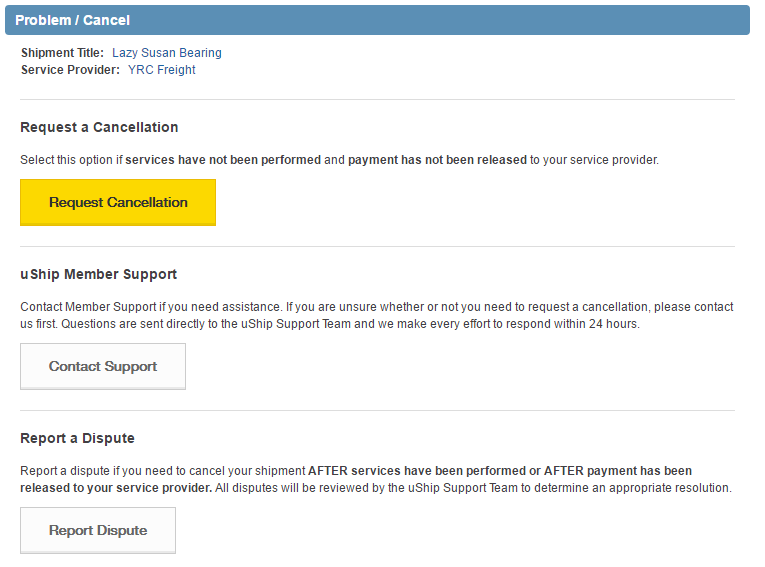 The cancellation messaging reflects our marketplace policies (90% of booked price is refunded to your card + remaining 10% + service fee refunded as a credit). Please disregard that message; it is the policy of the LTL published rates platform to refund 100% of what you paid back to the card on file. Additionally, you will not need to wait 72 hours. All LTL cancellations are processed on the day you request them. However refund processing can take 1-5 business days depending on your bank.
Note: Shipments that have been picked up cannot be canceled.
If you have additional questions, please feel free to continue perusing our Help Center or contact our Commercial Support team by clicking here.