How to Ship Boats - Carrier Guide
Boat transportation is a specialized service, requiring experienced and quality-driven service providers. We're proud to have some of the best carriers in the world servicing boat shipments on our site. If you'd like to be one of them, make sure to follow these guidelines to get started.
Before You Book
Schedule boat shipments with plenty of advanced notice. You'll want to make sure the customer has ample opportunity to prepare the vessel. For international boat shipments, you'll want time to research quotes for the extended trip.
Consider all details within the listing, and place an accurate bid. Include all necessary licensing and permitting fees within your quote. If you're unsure of any of the details of the shipment, use the Q&A within the listing to ask the customer for clarification. Incorrect measurements could lead to an increase in costs, and create an unpleasant surprise for all parties involved.
Take note of special requirements and instructions. Make sure you're equipped to handle the unique watercraft you're bidding on.
Get insured. Check with the Federal Motor Carrier Association for specific requirements. Boat shipping customers look for adequate cargo insurance when shopping for service providers. Get covered, and get in the game.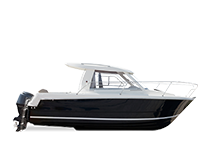 After You Book
Make sure the customer has secured all loose items. Unsecured accessories and property are a safety hazard. They should be removed from the watercraft, stowed away, or tied down.
Get contact information for the pickup and delivery locations. Marinas have specific hours and instructions for access, and you'll want to know that information prior to planning your trip.
Communicate with your customer. Boat owners really (really) love their precious cargo. Keep in touch along the route to help eliminate customer issues and disputes.
Protect yourself against pre-existing damage claims. Take pictures of the boat at pickup, and have your customer's representative (at both pickup and delivery) sign off on a Bill of Lading.
If you have additional questions, please feel free to continue perusing our Help Center or contact our Member Support team by clicking here.