How to Deliver Vehicles - Customer Guide
Vehicle transport can be complicated, but our goal at uShip is to make it easy. Follow this guide to prepare for a successful delivery.
Before You Book
Accurately represent your vehicle in your listing. Is the vehicle operable or inoperable? Has it been modified or damaged? Be sure to note these things. Discrepancies will often lead to cancellations or additional fees at pickup.
Be sure the vehicle is purchased (if applicable) and ready for delivery by the pickup date agreed upon within the quote.
Understand the difference between brokers and transporters, and the effect each will have on your delivery experience.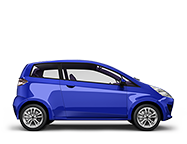 After You Book
Clear the vehicle of personal possessions.  It's industry standard to not allow items to be delivered within the vehicle. This is for liability reasons. The only exception to this rule is if personal possessions were agreed to as part of the delivery prior to booking.
Exchange all pickup and delivery details. For example: hours available at each location, contact information of personnel at both locations, special access information, and a plan for payment release upon delivery.
Take photos of the vehicle prior to pickup, and again at delivery. This will protect you in the event that damages occur.
Use a Bill of Lading. We offer a printable version, available from your My Deliveries page. This is like a receipt for your delivery, and is another great way to communicate and record preexisting damages.
Keep open communication with your service provider. In the world of vehicle transport, time frames are estimates only. Transporters can get held up for a variety of reasons, including weather, traffic, and availability of customers on the route prior to you. If for any reason you have a situation that could hold up your transporter at pickup or delivery, please be sure to give your transporter ample heads up. Likewise, please communicate with your transporter throughout the process to make sure you have a clear understanding of their time frames and any setbacks that may have occurred.
If you have additional questions, please feel free to continue perusing our Help Center or contact our Member Support team by clicking here.